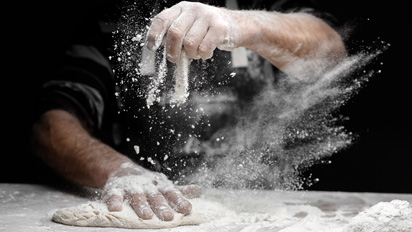 A PIZZA DOUGH PACKED WITH FLAVOUR
Just like our old-school handmade wanton noodles, we put in the same love in every knead to make our homemade pizza dough. The kiasu people that we are, we've invented two unique doughs to accompany our unique flavours - the creamy tomato and the creamy avocado dough. As if that's not enough, blended into the crust are five different cheeses – mozzarella, gruyere, cheddar orange, parmesan and emmental. Talk about going overly cheezy…geddit, geddit?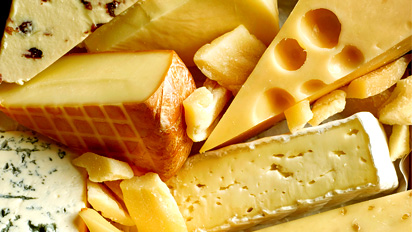 The perfect blend of gourmet cheeses
Our selection of cheeses is as strict as our Singapore Immigration process. We import only the best gourmet cheeses from Switzerland. From Gruyere, mozzarella, emmental, cheddar orange and parmesan cheese all mixed into a unique blend that rival the rojak. These fab 5 are then stuffed into our handcrafted pizza dough to give you an extra shiokness in every bite. A burst of flavours in your mouth like the fireworks at the end of the National Day Parade.
The secret tomato sauce
We're so secretive about our secret tomato sauce that you will have to do a Mission Impossible-styled robbery to get it from our vault. We took a long time to perfect our pizza sauce - from sourcing and harvesting only the best ripened tomatoes to stewing over the stove with blends of herbs and spices to get it to its perfect pitch!